Hi guys! How do you like to spend your nights when there is a party going out next door? Do you usually drop by uninvited? The new neighbors of the Madisons dropped out a welcome party and they saw all these fine chicks coming around and they hadn't received an invitation! As soon as Kelly saw trough the window that Sativa was around, that stunning babe that she was calling on and on and she never responded and never received her calls, she went down and invited her to their place for a talk and a drink! This babe changed her phone number cause there was a crazy guy calling her in the middle of the night! Let's see what happened next!
As soon as this babe came in she asked if she could join them cause she heard of their experiences and she wanted to try also! So as soon as Ryan got comfortable on the living room couch this babe took a ride on his massive cock ! She loved being in control and now Kelly was also fingering her ass! As she kept going on and on she had a very noisy orgasm! Now it was time for Ryan's blowjob so they both licked and sucked his large tool until he came and gave them both a facial! Enjoy!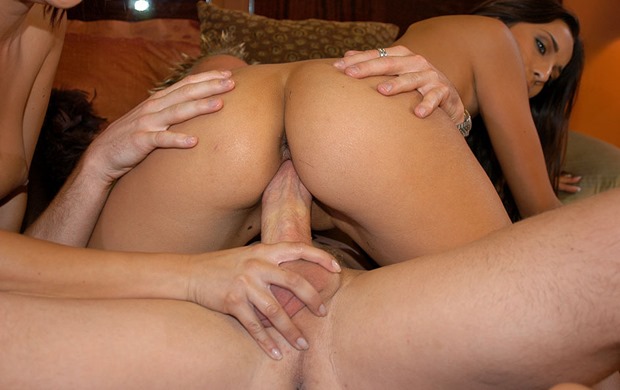 Take a look at Sativa Rose riding Ryan big hard cock!