Welcome ladies and gentleman! How about a new and entertaining time with the Madisons? These guys can't get enough fucking sessions with fine ladies so today it was time that the hot Taylor joined them! How did she got into the Madisons place? This babe was hired as a messenger and she had to drop a big pack at their place so when she knocked at the door and she saw Kelly it was time for a little talk and a drink! Let's take a look at what happened soon after!
As these two babes were drinking their coffee Ryan came down butt naked as he kept hearing voices so this babe asked to be pounded as well! She sat on that black leather couch while this guy came and shoved his massive cock into her tiny peach hole! He kept hammering her on and on until she felt that deep and intense orgasm that she was asking for! Now it was time for her ass hole to be filled so this guy lubed her ass and penetrated it very slow and the beginning and very fast in the end! He came pretty fast! Enjoy this amazing update!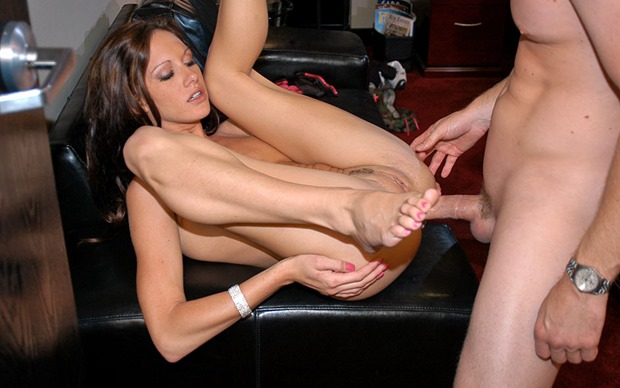 Check out this slutty MILF getting fucked by Kelly's hubby!